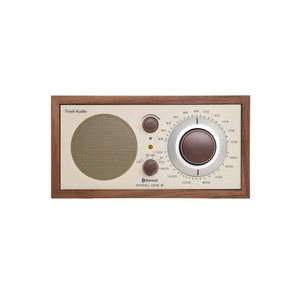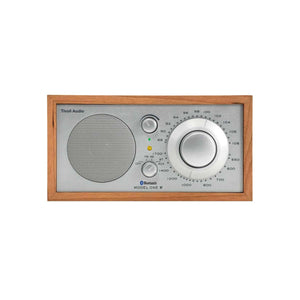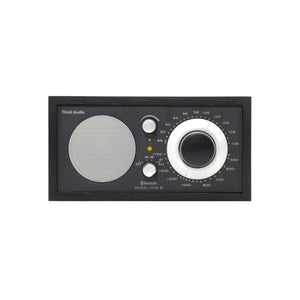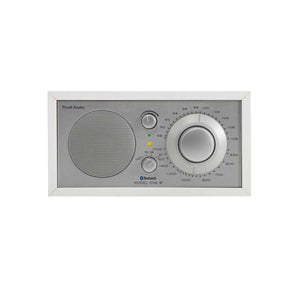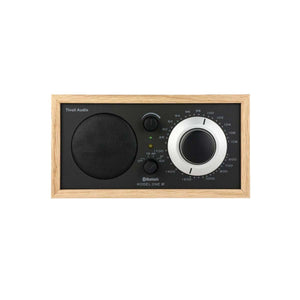 The best sounding table radio ever made
MSNBC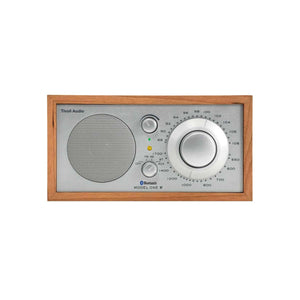 Imagine the ideal radio, then add Bluetooth
Where performance and simplicity are paramount but space is sparse, the Model One® BT table radio fits the bill. With just three knobs, it is the antithesis of today's ever more complex electronic products. But behind the Model One® BT's simple appearance hides a multitude of technology, facilitating higher sound reproduction, wireless Bluetooth® streaming and better reception over anything else near it in size or cost.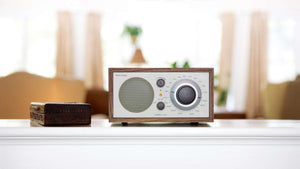 The perfect blend of form and function
Inside we use a discrete-component FM tuner with technology originally developed for cellular phones, resulting in improved FM reception. If you want to listen to your own music, you can easily pair your Bluetooth® enabled device and stream your music wirelessly. Acoustically speaking, Tivoli Audio's equalisation and voicing give the Model One® BT a sound much richer and larger than its footprint.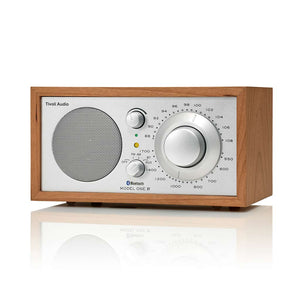 Real wood cabinet
Crafted with a real wood cabinet, the Model One not only sounds fantastic but also adds a touch of elegance to your home or office decor. Choose from Walnut or Cherry finishes to match your style. Tivoli Audio is renowned for its commitment to crafting products that stand the test of time. The Model One is no exception, boasting robust construction and premium components.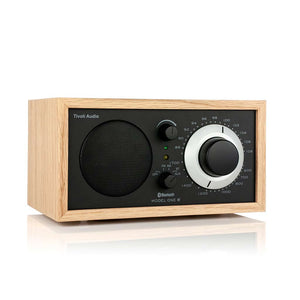 Modern design
The Model One's design is a testament to the adage "less is more." Its clean lines, compact size, and tactile controls make it incredibly user-friendly. Easily tune in to your preferred stations with the precise analog dial, and adjust volume with the front-facing knob. The Tivoli Model One is engineered for audio excellence.