Available for Christmas. Order now.
Sometimes the simplest things in life can also be the most pleasurable. The Model One BT is extremely "tactile" and easy to use, featuring a large analogue tuning dial and has the ability to receive FM stations in even the most congested locations.

With just three knobs, it is the antithesis of today's ever more complex electronic products. But behind the Model One BT's simple appearance hides a multitude of technology, facilitating higher sound reproduction, wireless Bluetooth streaming and better reception over anything else near it in size or cost.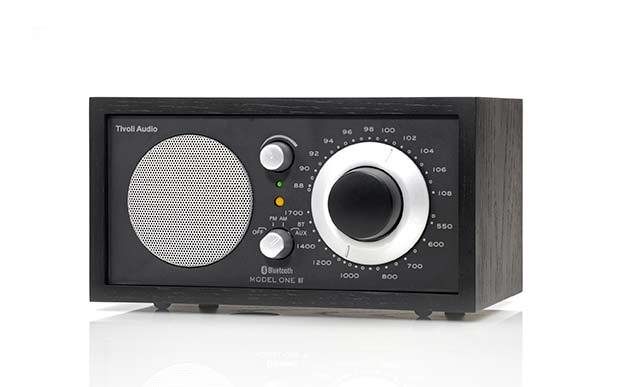 Tivoli wins the contest for the best tabletop radio on the market. - Boston Globe
The best sounding table radio ever made - MSNBC
The kind of room-filling sound that many other radios claim to deliver but often don't. - Forbes
Order now and guarantee delivery for Christmas