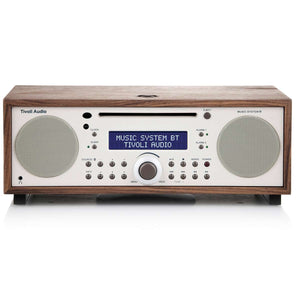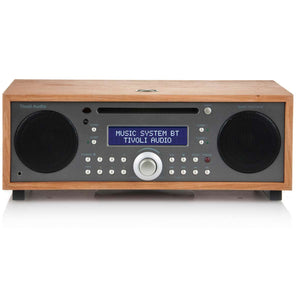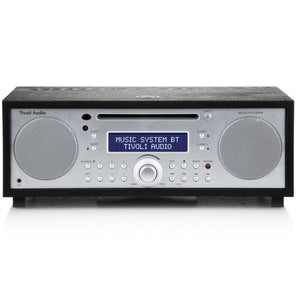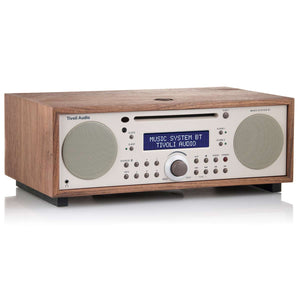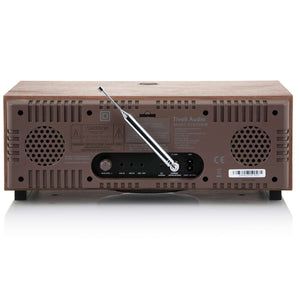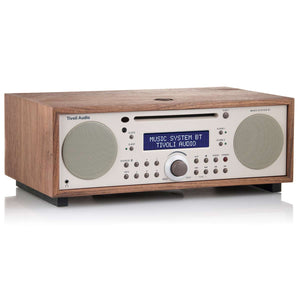 Timeless Design
Tivoli Audio is known for its classic and timeless designs. With multiple finish options, the Music System BT is handsome enough to fit in any room and deceptively simple with a small stature. The handmade wood cabinet is both beautiful and the ideal acoustically inert housing. The balanced proportion of the speakers and controls carry on the refined nature of Tivoli Audio's products.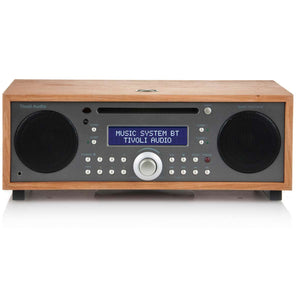 Beautiful, natural sound
Tivoli Audio's natural sound with extended bass and stereo reproduction. The two integrated rear-ported speakers product room-filling audio and the down-firing magnetically shielded subwoofer extends the bass range. The system is designed to deliver clear, room-filling sound with a focus on balanced audio and rich bass response.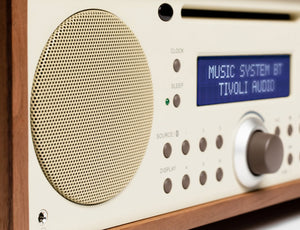 Simple control
Onboard buttons and a single volume knob makes the Music System BT simple-to-use. The small size remote control allows the listener to control all features from across the room.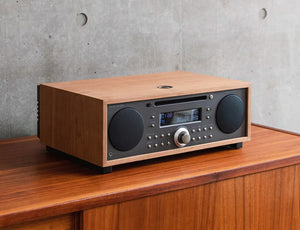 Connectivity & Playback
Radio, CD, and Bluetooth in Tivoli Audio's signature natural sound, but in stereo with this all-in-one system. Use the built-in auxiliary input to listen to music from an external audio source or send the audio to the speakers via the record audio output.